Adrian Smith + Gordon Gill Architecture, the creative agency behind the world's next tallest building, "The Jeddah Tower", now under construction in Saudi Arabia, are now responsible for Central Park Tower, the tallest residential building in the world.
Located on west 57th street, or "Billionaire's Row", its said to have a total height of 1,550 feet (472 meters) and will offer its residents an extensive list of luxuries. It's 300 feet (91 meters) above street level, creating Central Park views for all north-facing residences.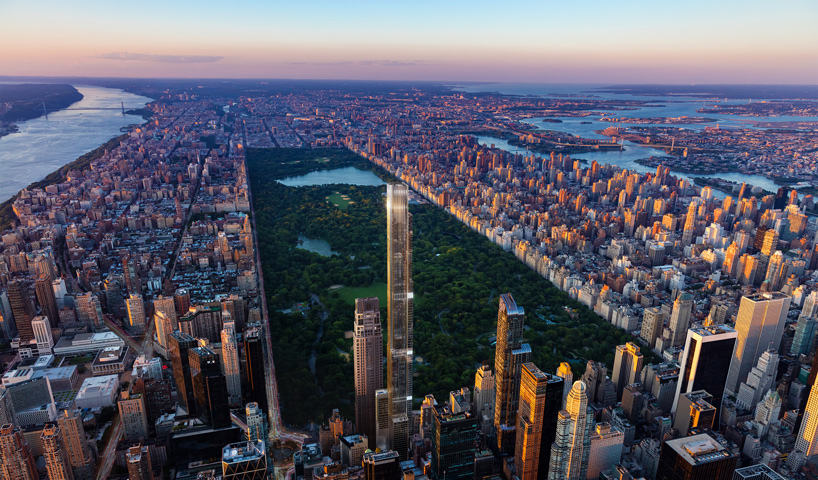 The first club level located on the 14th floor will house a billiards space, screening/function rooms, a 60-foot swimming pool, cabanas, a bar, a screening wall, food and beverage service, and an outdoor children's playground. The 16th floor, on the other hand, will lay claim to a 63-foot swimming pool, a fitness center, basketball court, squash court, sauna, steam and treatment rooms, among other lavish benefits. The club will culminate on the 100th floor at an elevation of over 1,000 feet.
The glass-and-stainless steel-clad skyscraper's base will include a seven-story Nordstrom Flagship store. It will house 179 "ultra-luxury" condos, starting on the 32nd floor with 179 two-to-eight-bedrooms that range in size, from 1,435 square feet to over 17,500 square feet, designed by Rottet Studi, offering approximately 50,000 square feet of luxury.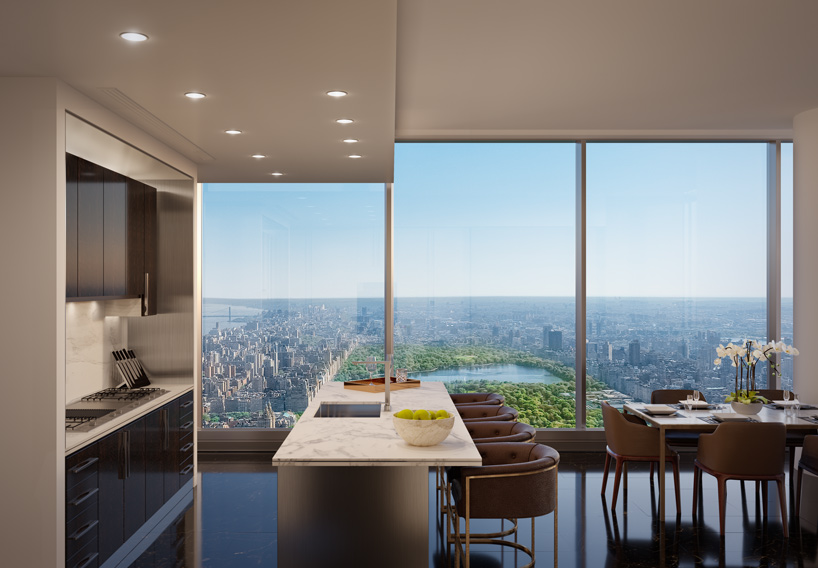 Sales for the condos have already begun and have been billed as "the most remarkable residences ever sold". The building will be the most expensive in New York history, with asking prices ranging from $6.5 million to more than $100 million.