The structure titled "Chantli Kuaulakoyokan" by architect Gerardo Broissin, is an amazing transparent treehouse that floats among the trees and vegetation in a Mexico City backyard.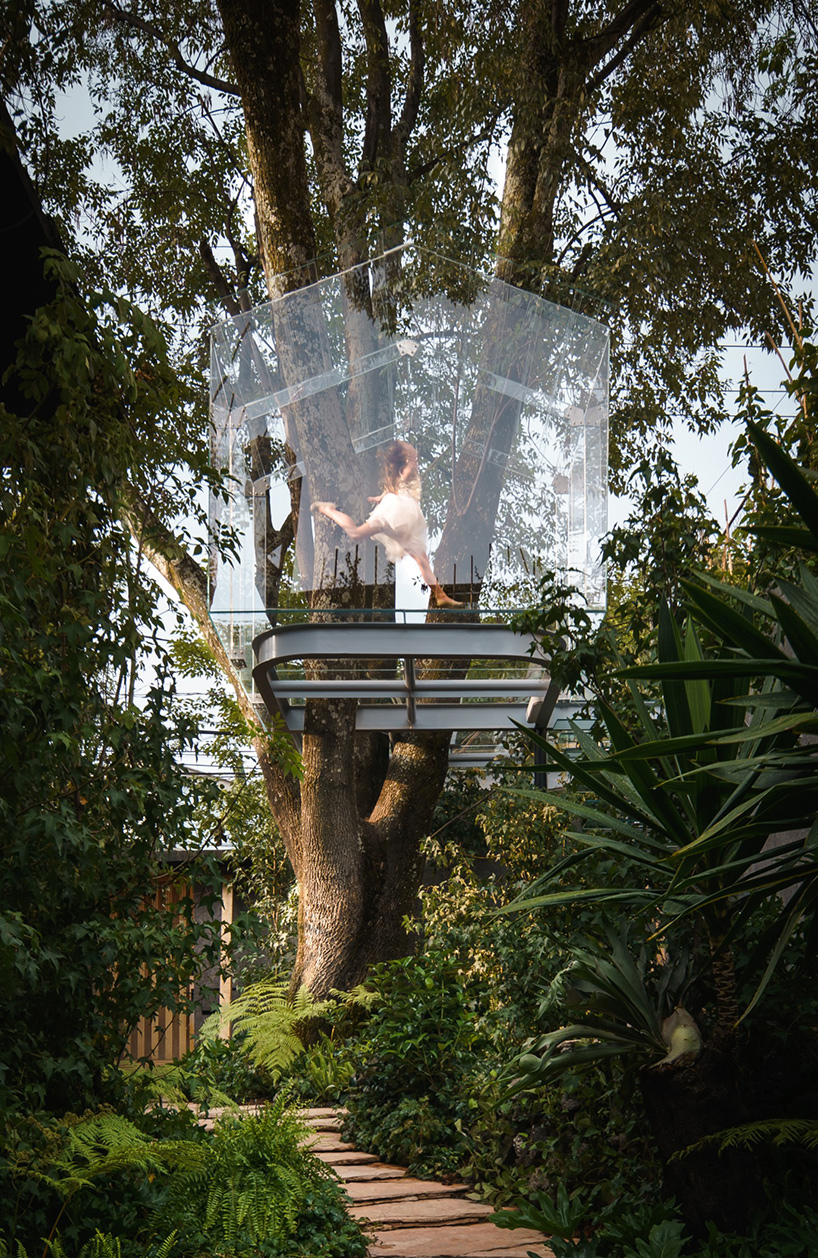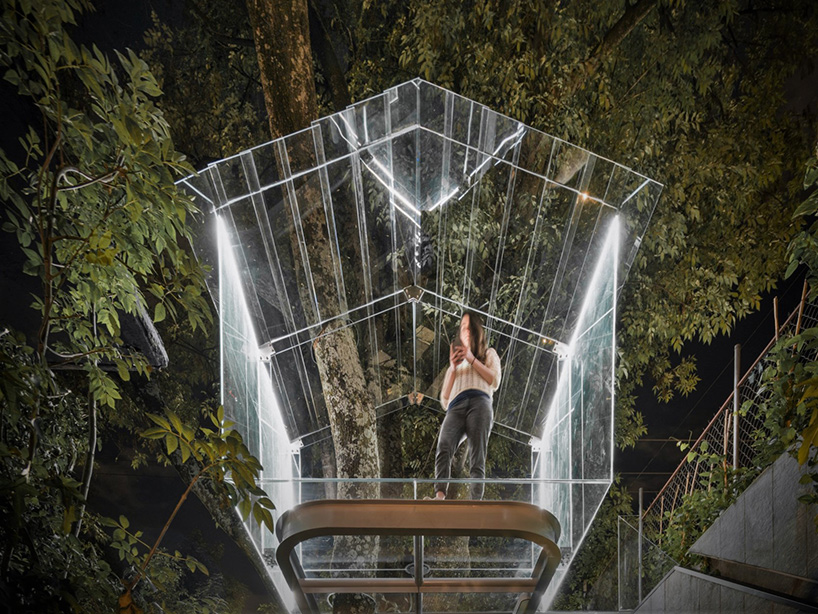 Built by using glass instead of wood, 75-square-foot structure's name means "house in the tree top" in nahuatl, Mexico's most spoken indigenous language. The scheme is located at the foothills of the Sierra de las Cruces, a long mountain range situated to the west of the city center.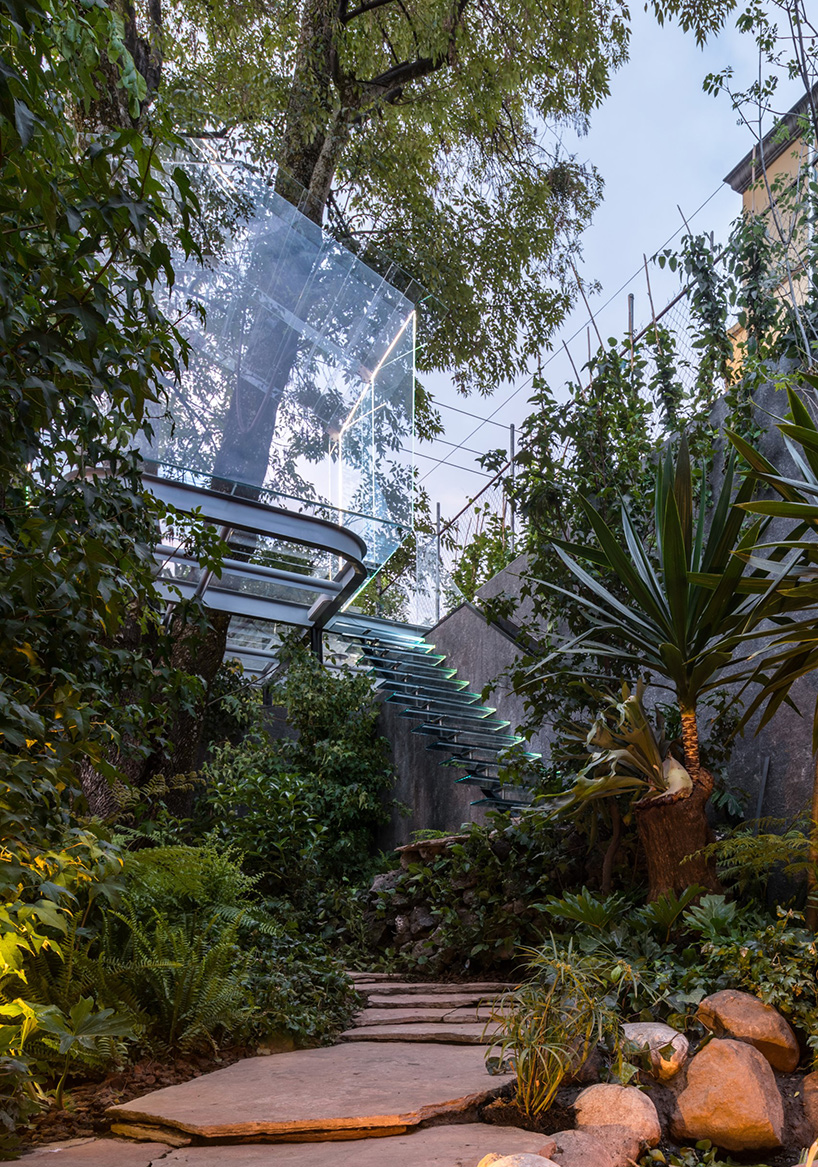 For the treehouse's construction, Broisin used glass, rather than timber, to represent the loss of a child's innocence over time, with warm wood being replaced by cold glazing. From floor and walls to ceiling, everything in the treehouse is transparent, except the base on which it sits. It also makes a reference to Mexican actor, Diego Luna's play, "Privacidad", where the supposed privacy promised by social media is questioned.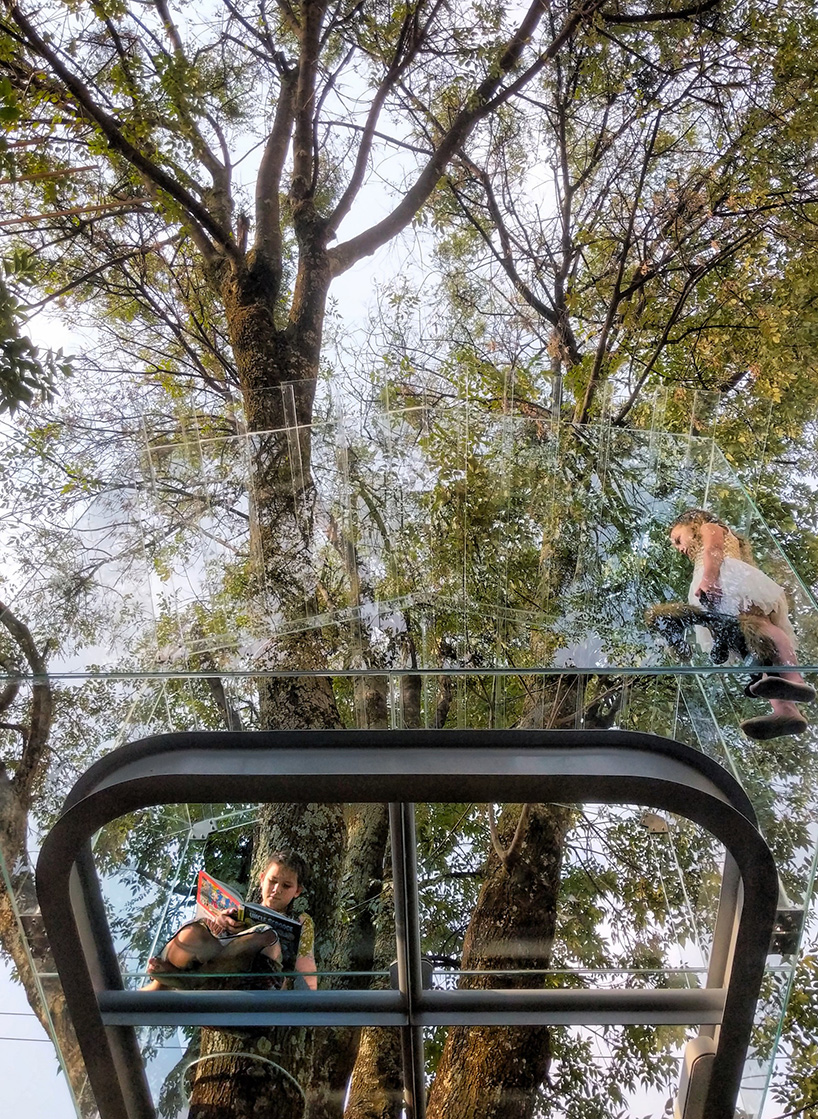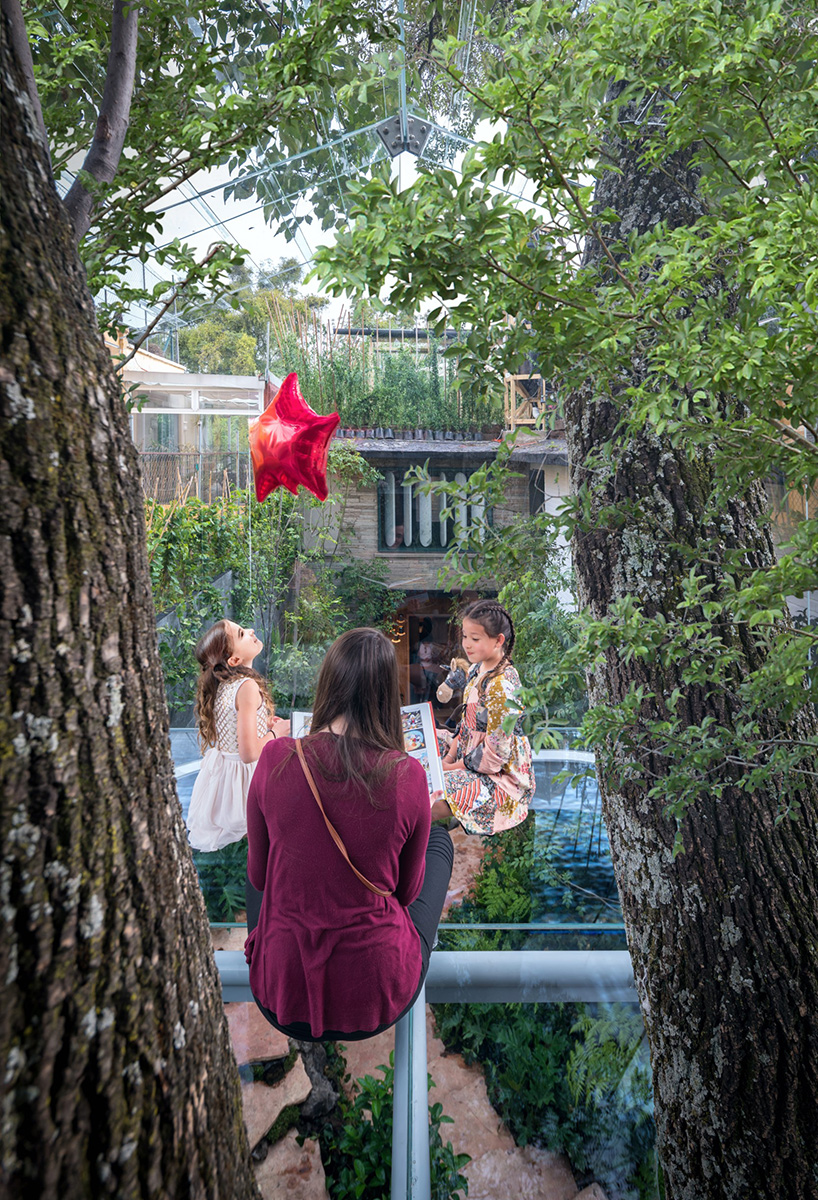 Unlike a typical treehouse, which often requires climbing up a makeshift ladder attached to a trunk, this treehouse has a glass staircase that leads from the ground to the main entrance. Once inside, the house provides unobstructed views from every angle. Additionally, Broissin has also created a plush 'micro forest' to surround the house, thus giving us a sense of retreat that most of us are looking for.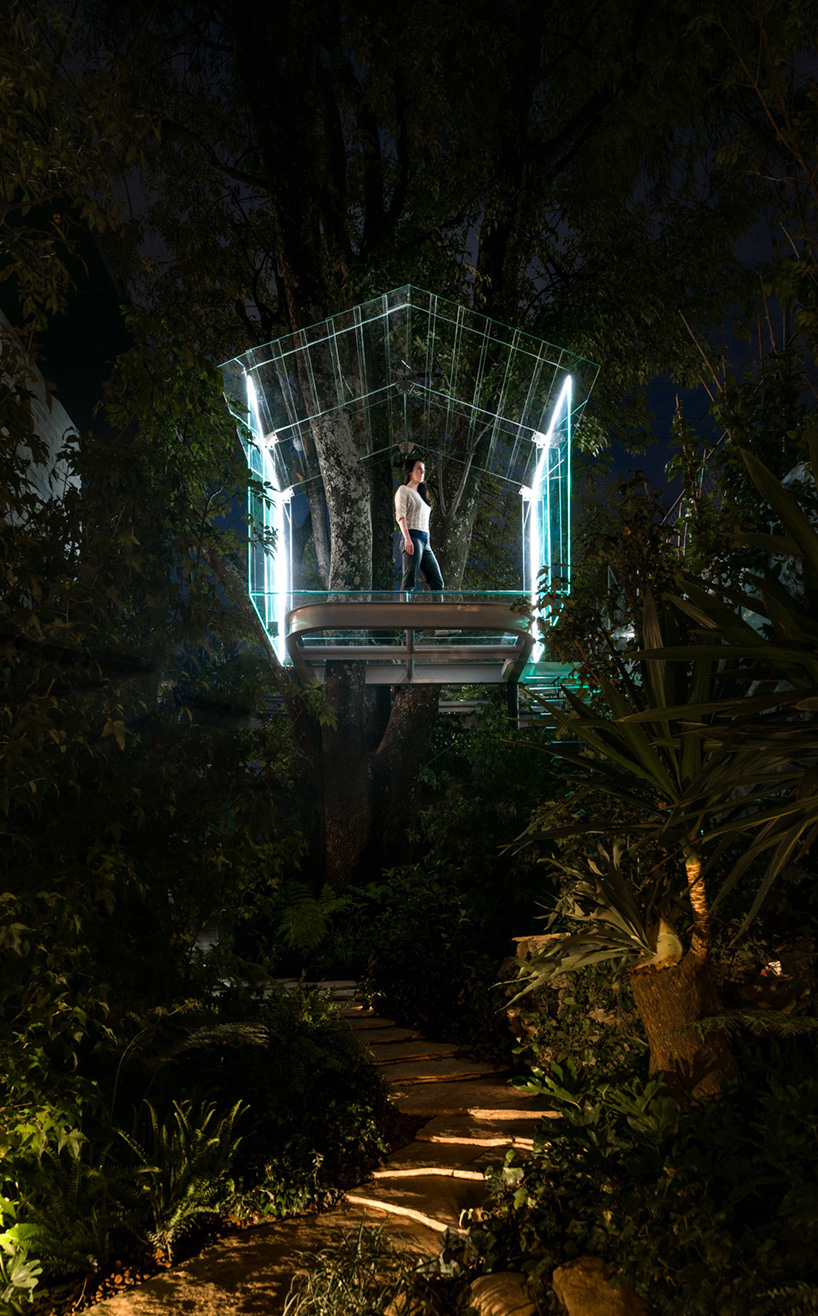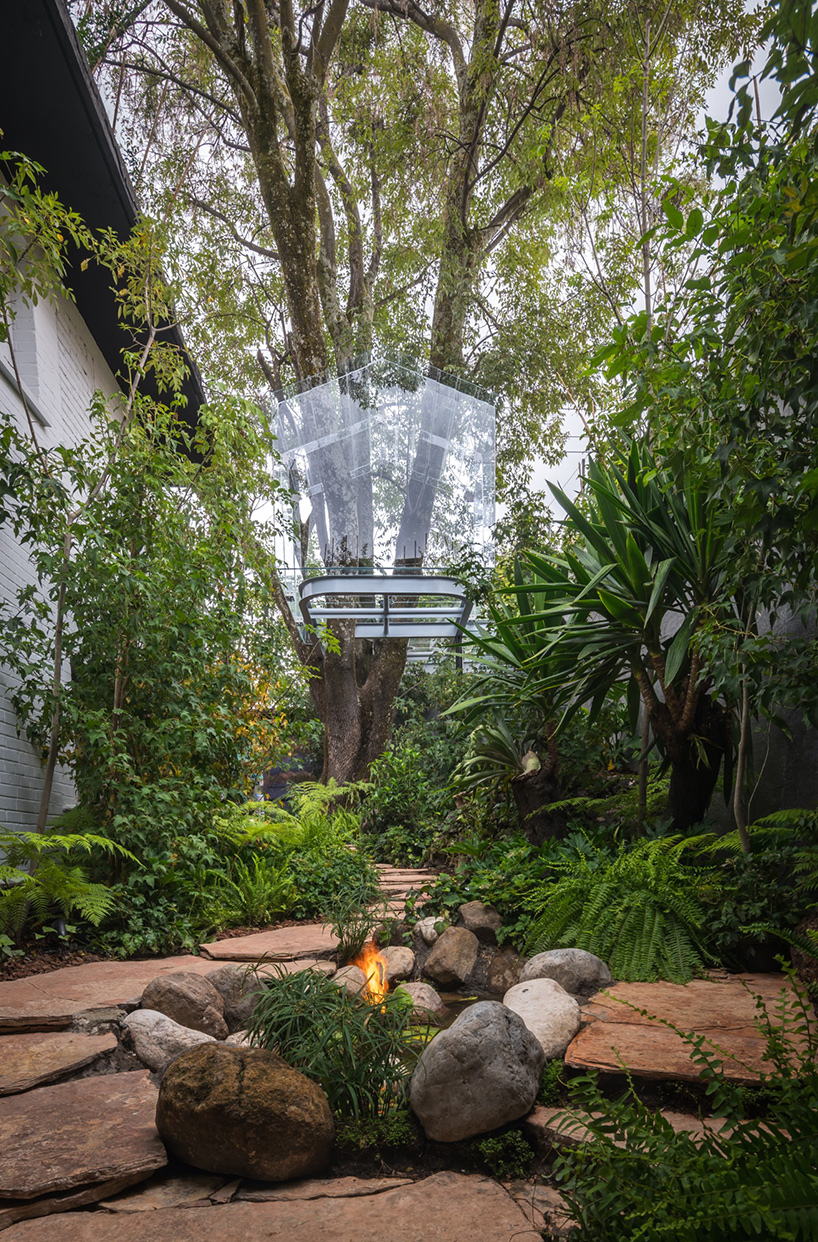 The Chantli Kuaulakoyokan was showcased at Design House, during the Mexico Design Week 2018.