Thisispaper Studio redesigned a minimal apartment located in Warsaw, Poland, the new city center of Warsaw over. Named "A-Place K907", this project was originally a print shop from 1903 and was recently brought back to life as a residential building.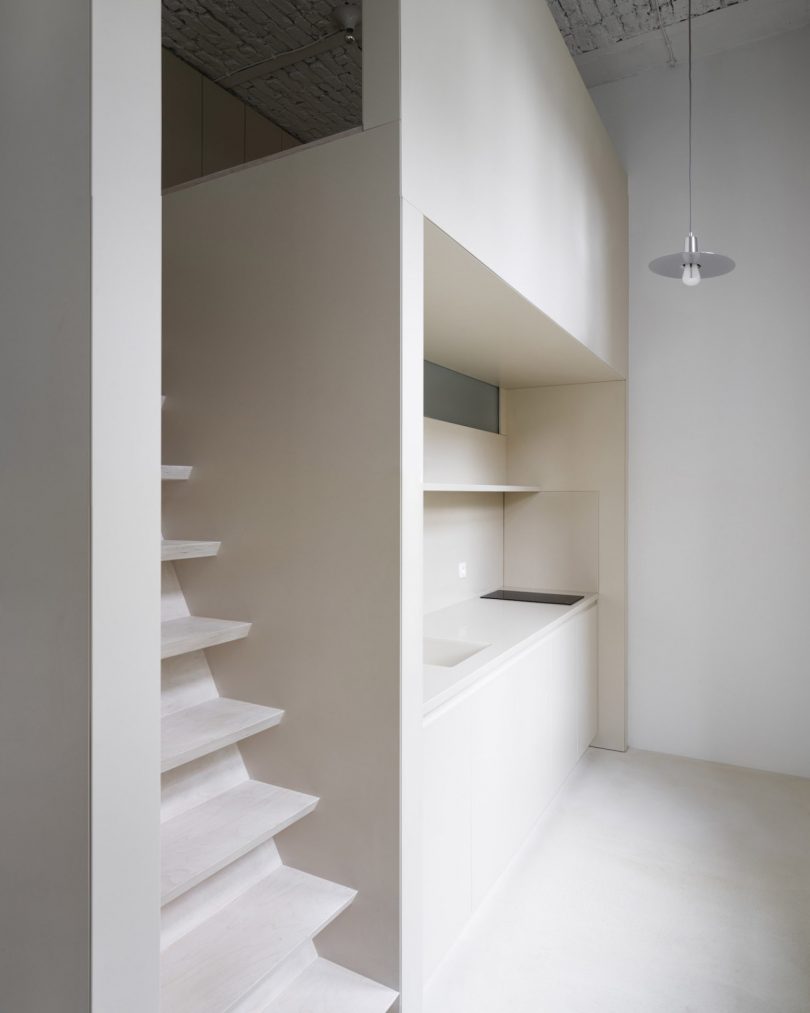 To maintain an essence from its past structure, the interior preserved the original double high ceilings, which allowed the designers to integrate an entresol.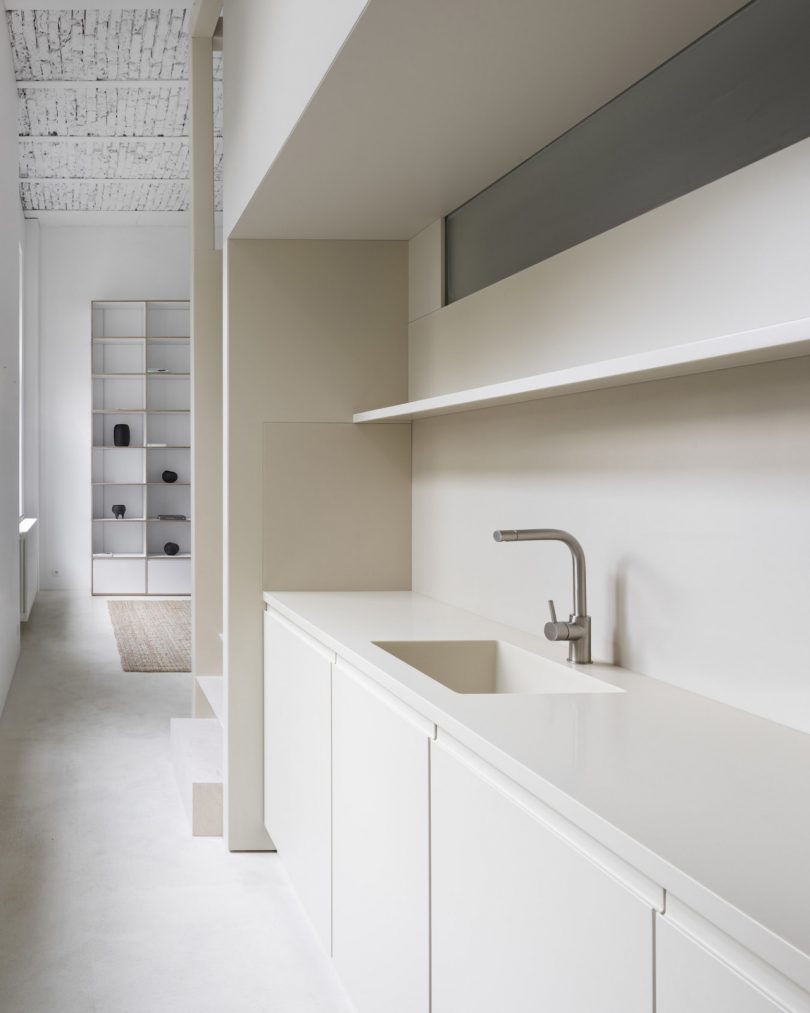 Monochrome colors were used for the walls, floors and ceilings to maintain the original raw atmosphere.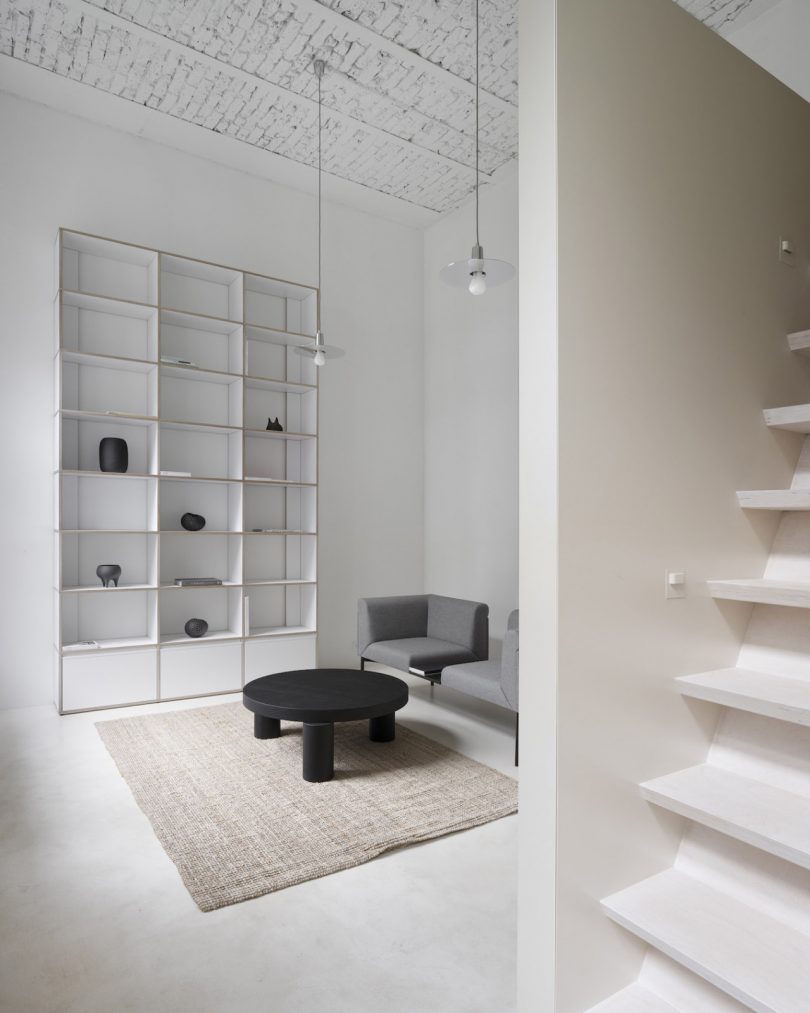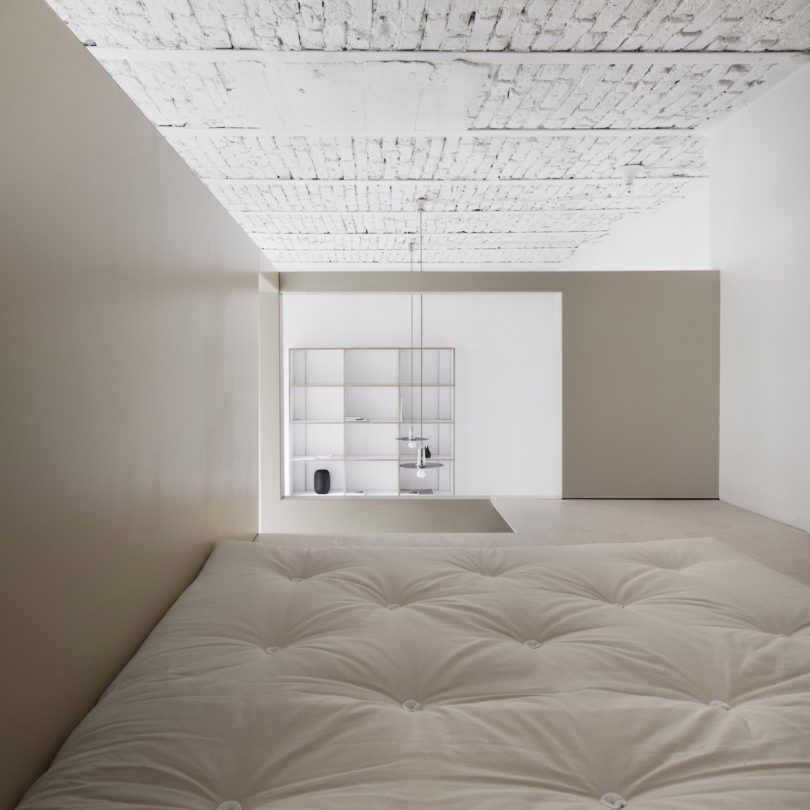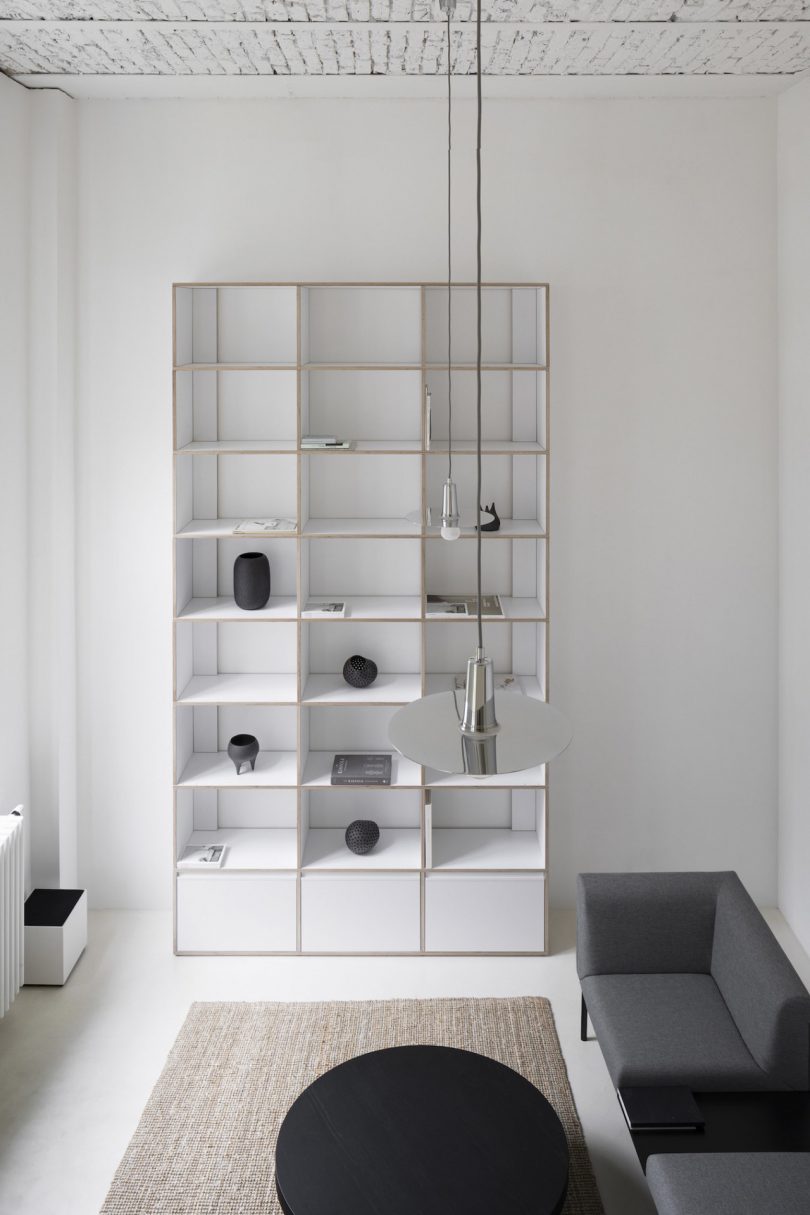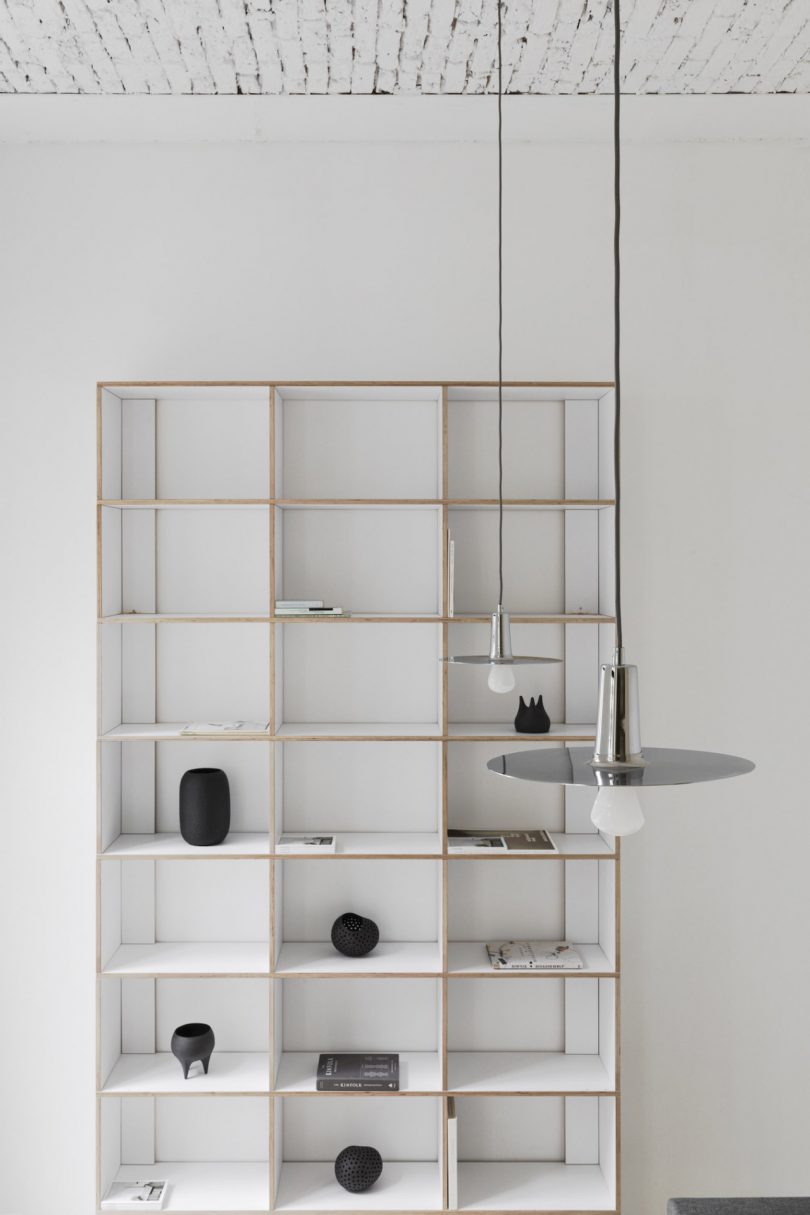 From the beginning of the project's design, maintaining a minimal apartment was an important part, which resulted in only using fine brass, chrome and porcelain accents to gently decorate the interior.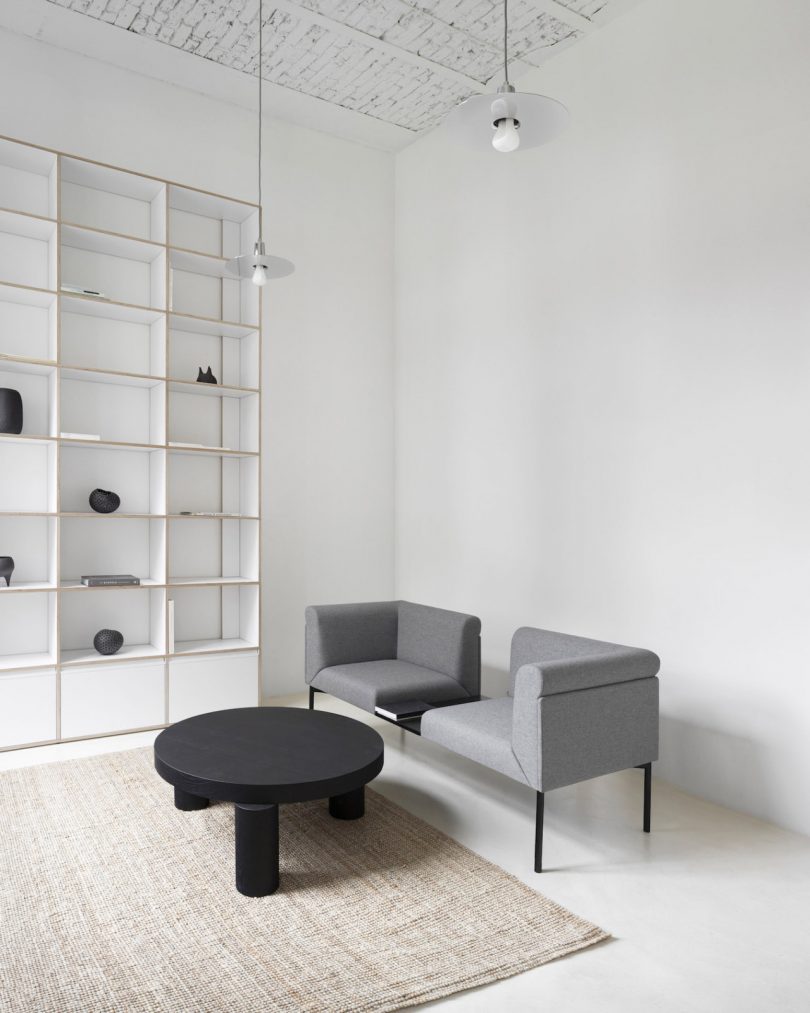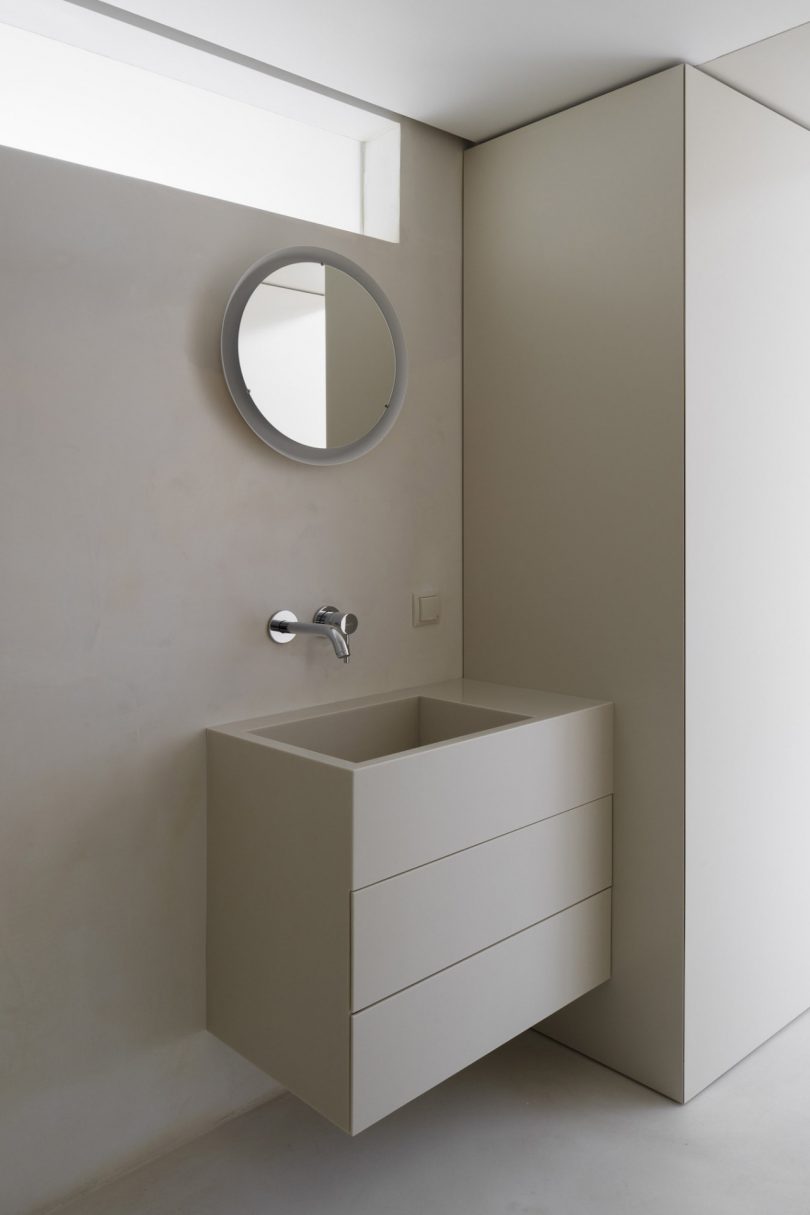 Photography by Maja Wirkus.