Anonymous England-based street artist, Banksy, has been surprising the art world since he began creating breathtaking and incredibly interesting graffiti. Over the last few years, his art, usually with recognizable political statements, have started appearing in various cities all over the world.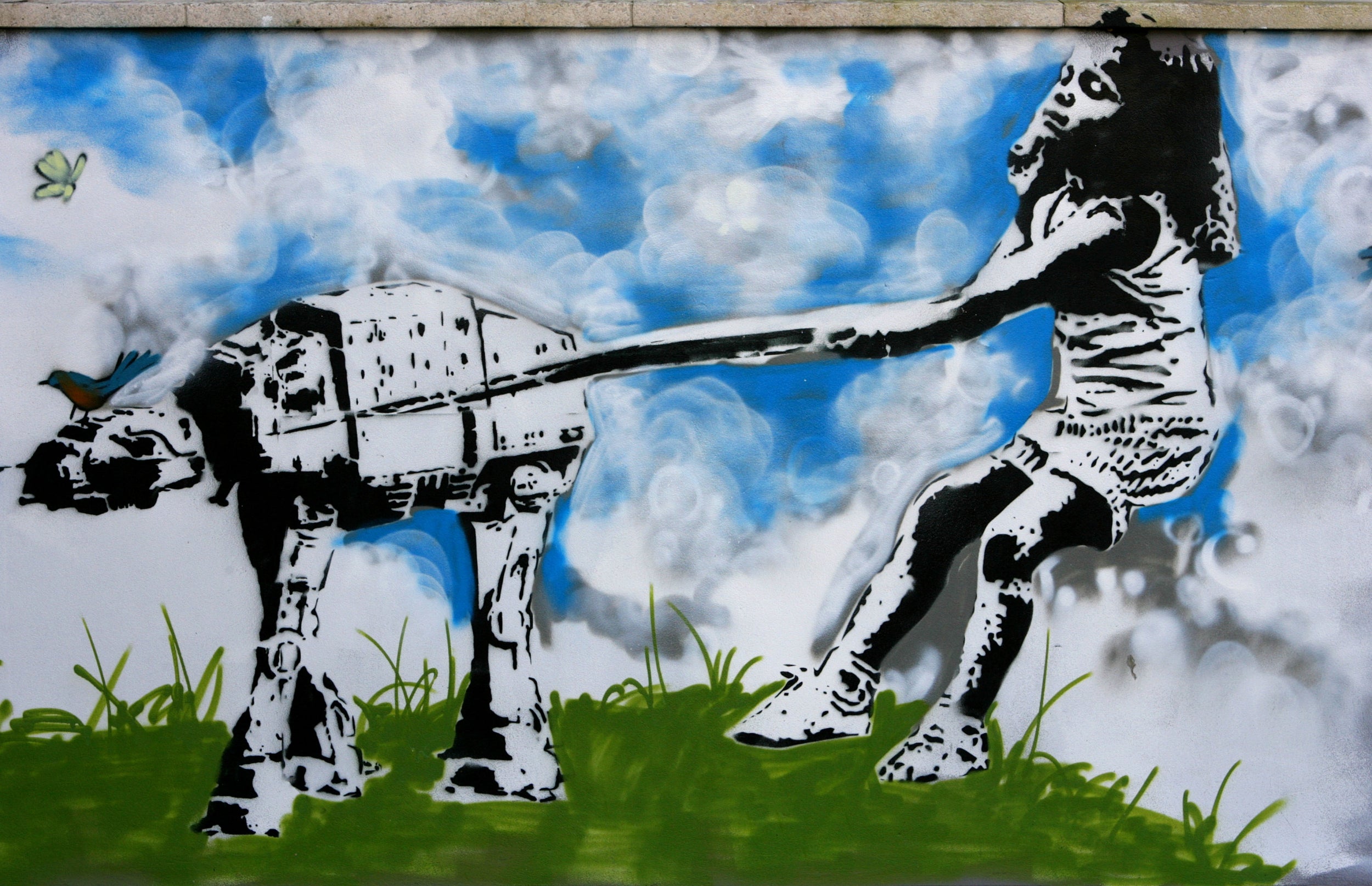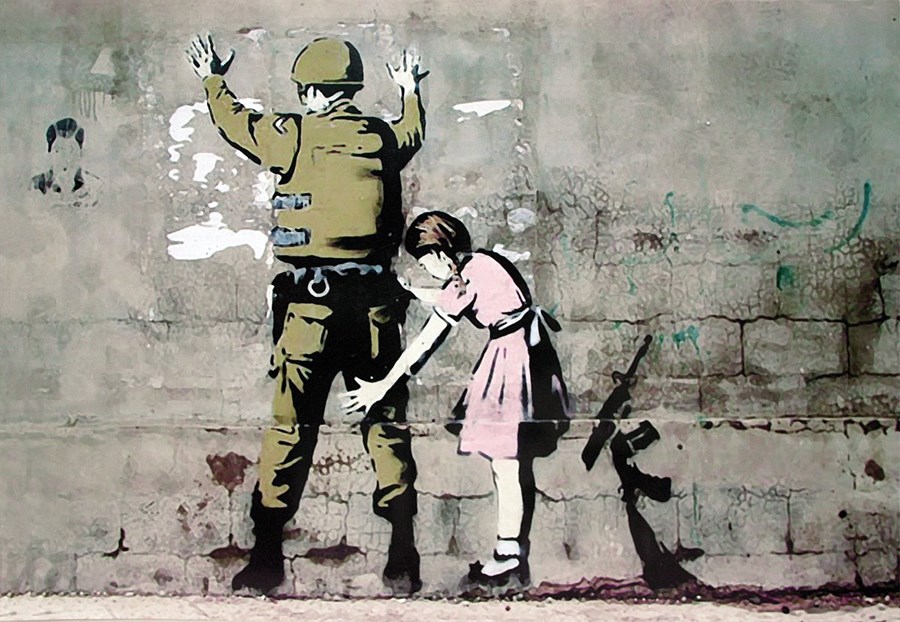 Despite the famous recognition of all his creations, Banksy still chooses to remain anonymous, which has managed to increased his fame even more. Banksy's artwork has become severely wanted throughout the art community, with one particular piece standing out, The Girl with The Balloon.
This piece, sold of for £860,000 at an auction,was almost completely shredded at the exact moment that the piece was sold, due to a prank pulled off by the artist himself. However, this has only increased the painting to double its price and has been renamed to "Love is in the Bin", making it the first artwork in history to have been created live during an auction.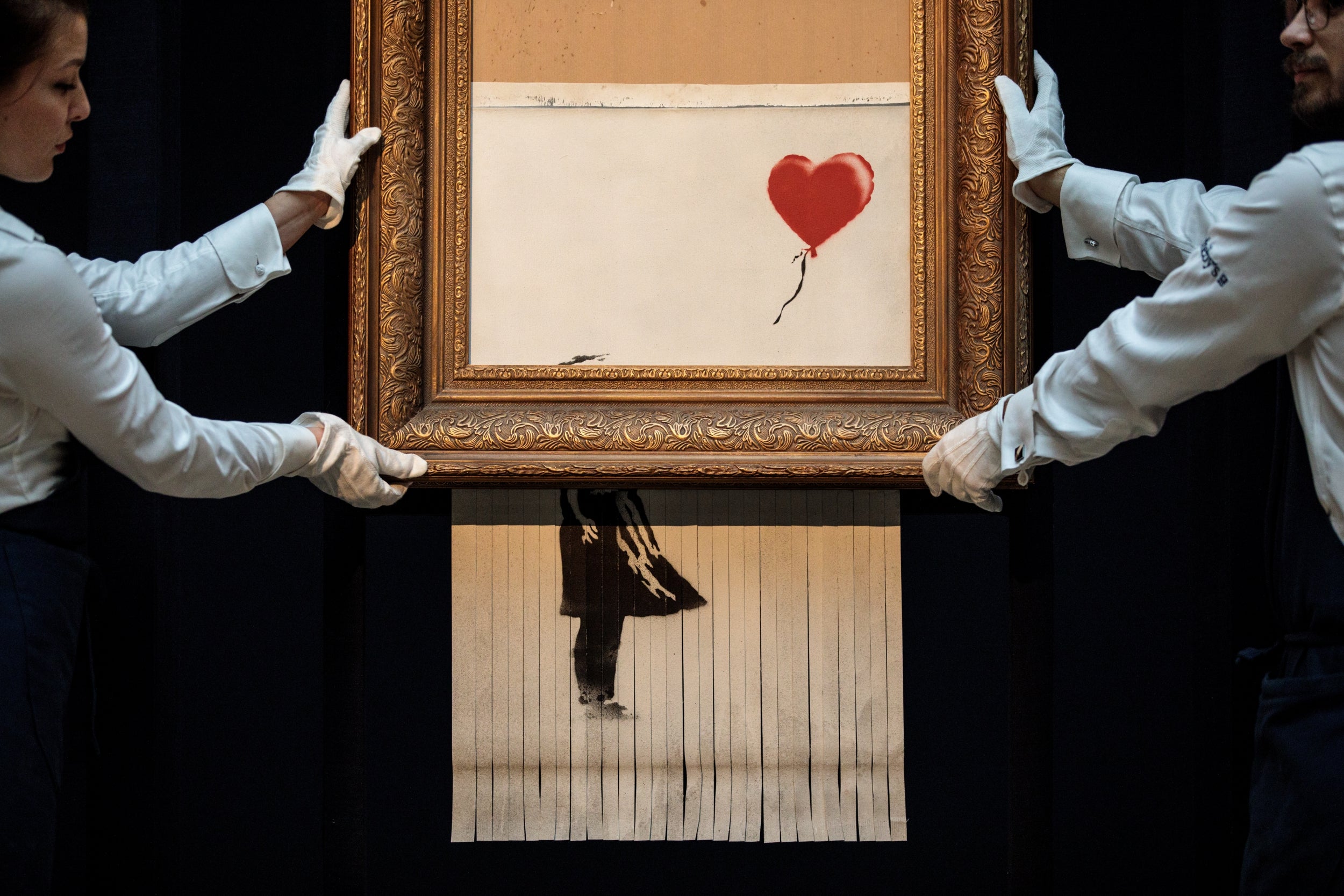 Banksy posted a short video on his instagram, explaining and demonstrating the shredding in live action. It began showing the shredder being carefully placed within the painting's frame, created in 2006. Then, he demonstrated the painting being auctioned of for £860,000, following the artwork's half-destruction, or how some might call it, a new art piece being created, by shredding half of the canvas.
However, the stunt did not go off as planned. The original plan was to shred the painting completely, leaving it in nothing but strips and pieces. But due to what appear to be "technical issues", the painting only half-shredded, creating a whole new masterpiece and increasing it's worth to double of what it previously cost. Banksy even wrote that "in rehearsals it worked every time", referencing the complete shredding malfunction, followed by a test run of the frame in action, shredding not just halfway, but from top to bottom.
Alex Branczik, Sotheby's head of contemporary art, said: "Banksy didn't destroy an artwork in the auction, he created one. Following his surprise intervention on the night, we are pleased to confirm the sale of the artist's newly titled Love Is in the Bin, the first artwork in history to have been created live during an auction." -"Banksy has cleverly nestled himself in the pages of art history".-Sotheby's said, and they're not completely wrong.