Maurice Martel Architecte designed a project named "Pavilion A" with an indoor pool that can be used all year round even in the long winters of Montreal, Quebec. Pavilion A is inspired by the iconic modern architecture of Philip Johnson's glass house and the Ben Rose House in Ferris Buellers Day Off, with its minimalist structure made of metal and glass. Massive windows float from floor to ceiling with a flat roof that seems to float above.
Although the outer part of the structure may be dark, the inner part is bright with the help of skylights and a white ceiling.
As for the interior, it's filled with plants that are perfectly lined to give a tropical feel that evokes relaxation while providing additional privacy.
The bathroom is located in a circular structure with warm red cedar tunnels, which opens up and reveals a bright white interior that is flooded with natural light from above.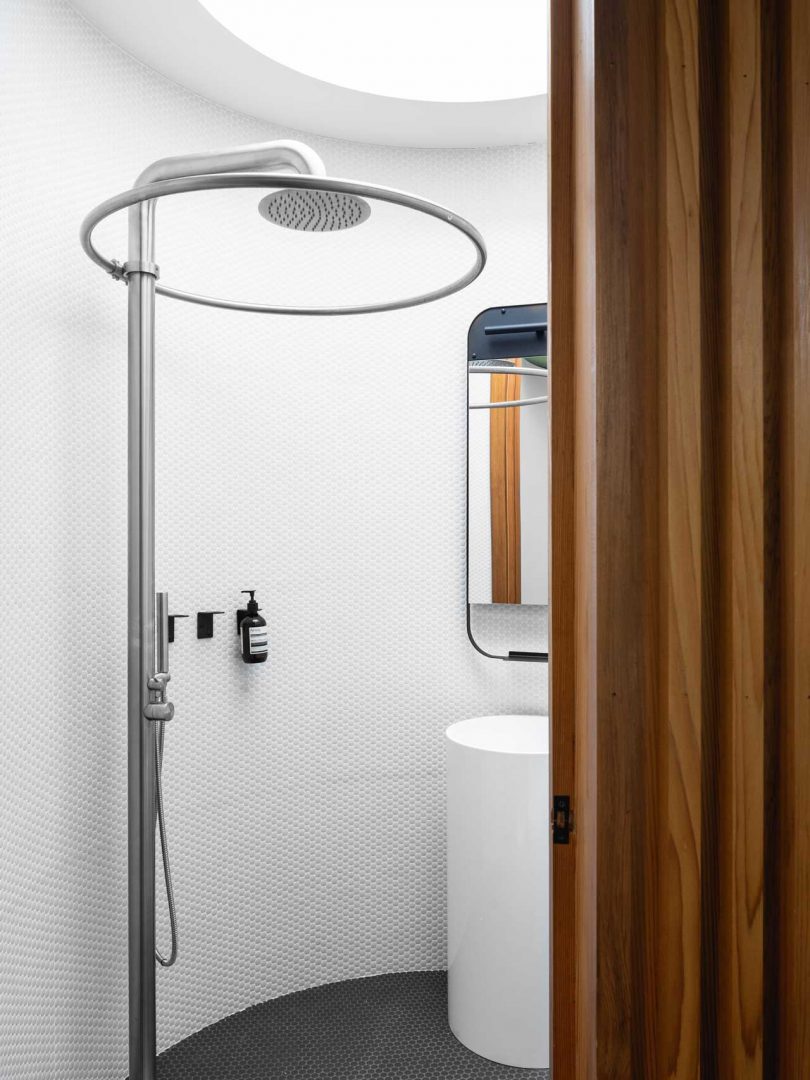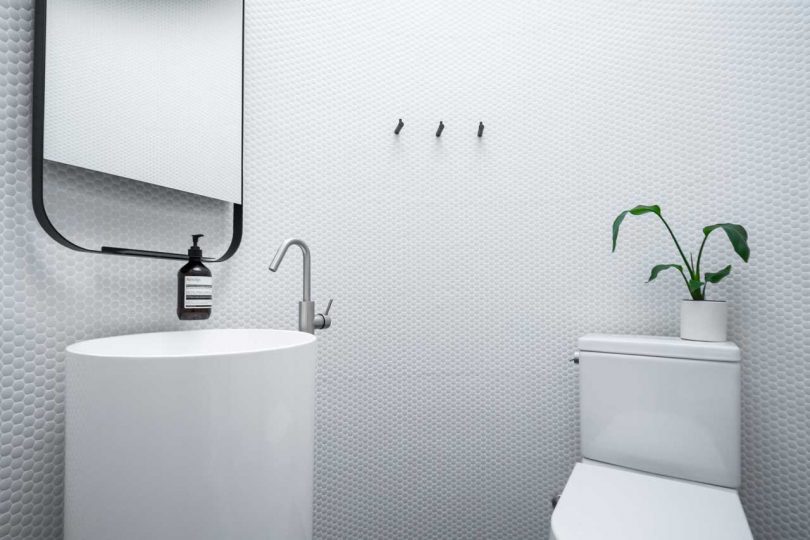 Photos by Adrien Williams.