Architect Taka Shinomot has completed "The Room for Little Gullivers" in Nagoya, Japan. This apartment renovation adapts to children growing up. This project plays with the scale to stimulate the child's imagination, much like the fantasy worlds of Gulliver's travels and Alice's adventures in Wonderland, allowing the parents to lead a normal life.
Adults see chairs to sit on, but due to their smaller size, children can see the same chairs as a table, desk, or counter. As the child grows up, their perspective and relationship with the environment changes as needed.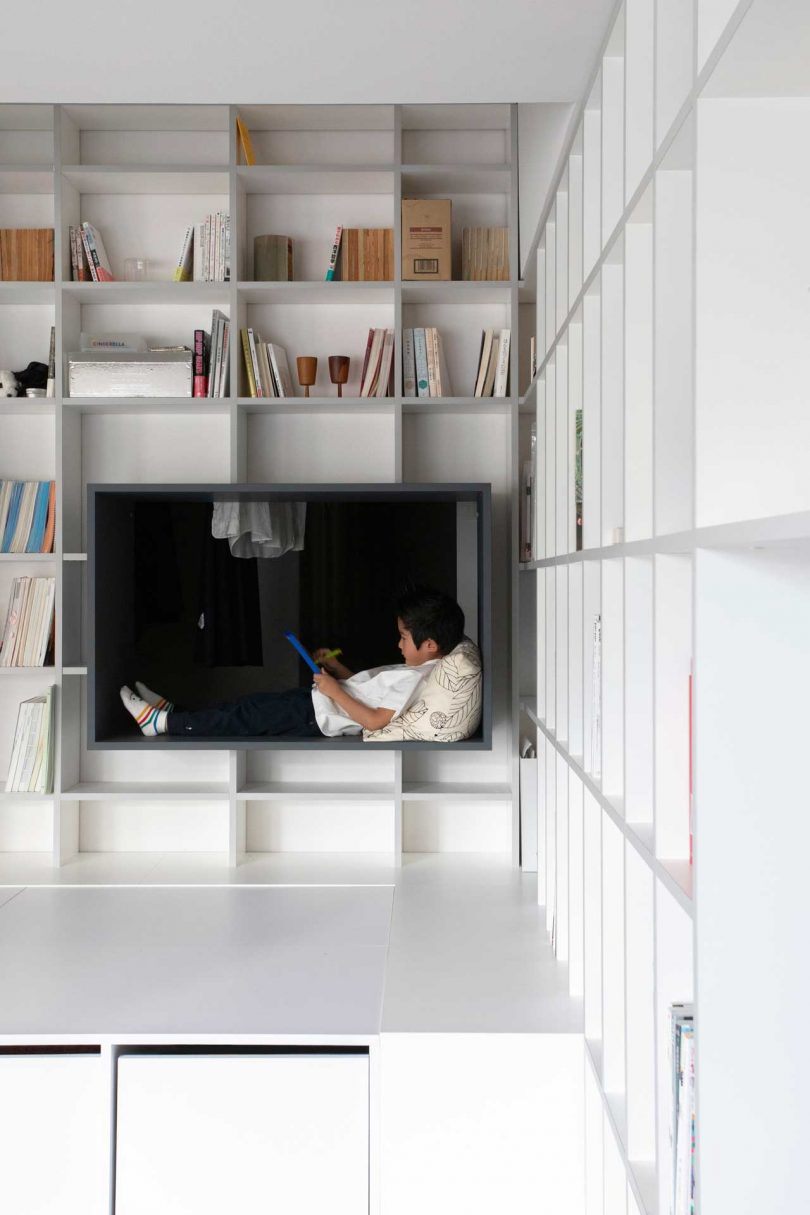 The perspective and scale can be shown by three gray frames designed as a rhyme, with the smallest being integrated into the built-in bookshelf, another can be moved as needed and the largest frame being a bay window in the kitchen / dining area. The child can use them in different ways as they grow, such as playing, lounging and reading, or as a desk.
For the parents' bedroom, the architect went with a pure green space, to which they can escape with a large deer-printed sliding board that moves to the side to expose the closet.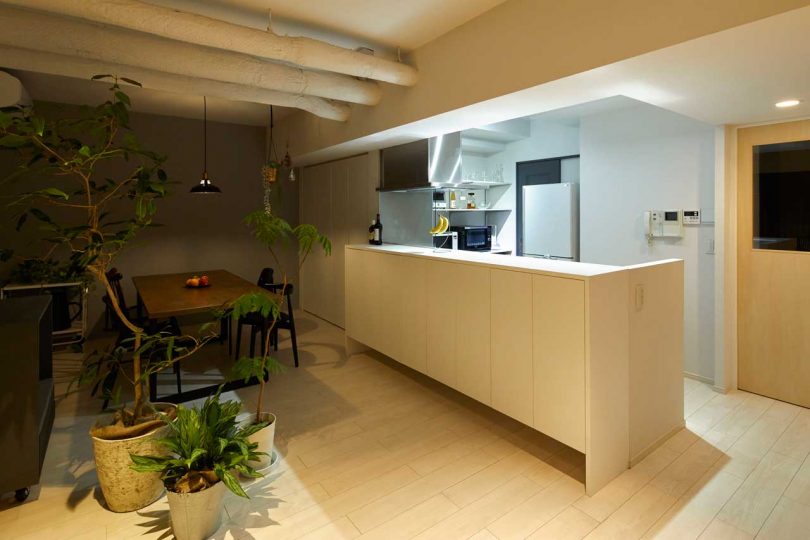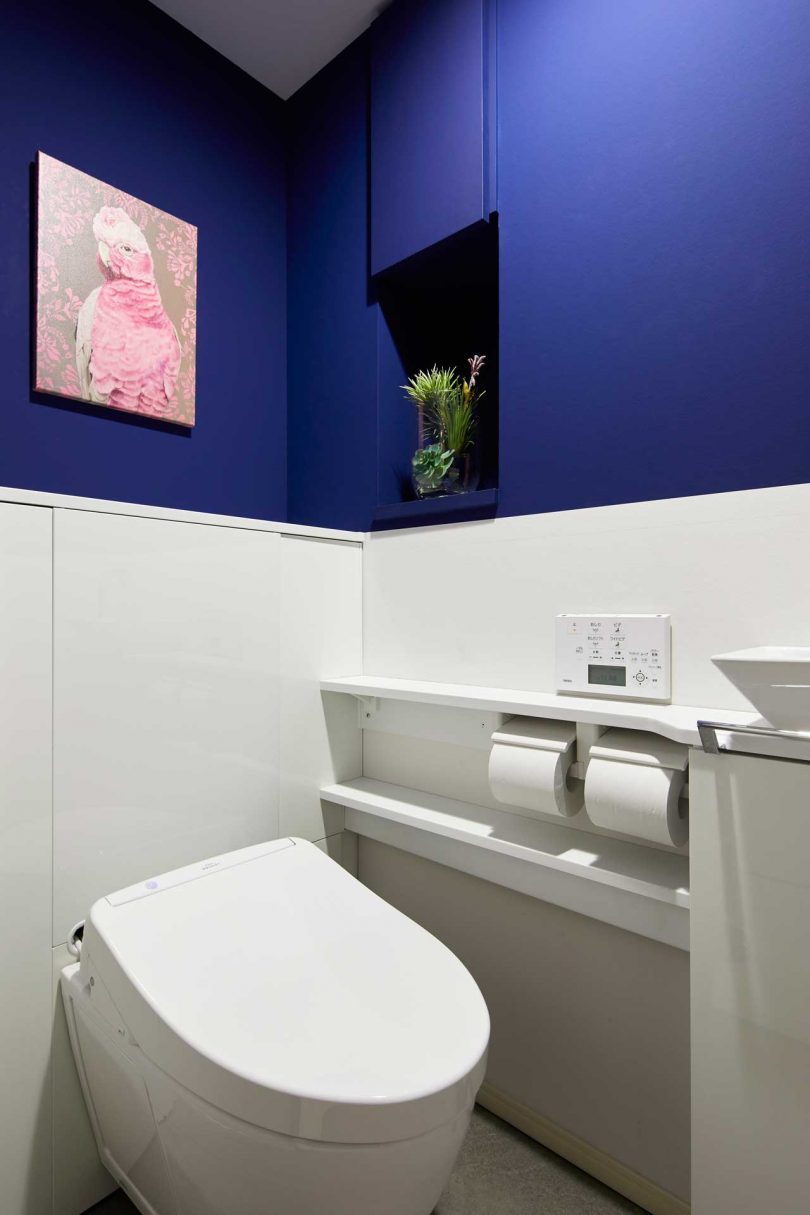 Photos by Shinya Watanabe.