On the outside, the Weekend House looks like any traditional machiya in Kyoto, but once you're inside, it's a surreal modern residence.
Renovated by the Japanese architecture firm Kooo Architects, this traditional Japanese townhouse presents an interesting design, where the two side walls have no windows because they are shared by the neighbors – with the aim of preserving the facade and leaving traces of the past inside.
Due to the long and narrow shape of the home, alongside the lack of windows, this machiya can seem very dark. However, to bring a little natural light into the room, the Kooo architects added a large skylight.
A tiny courtyard brings a touch of peace and nature into the room. It can be viewed from both the bathroom and the living area.
For its renovation, any rotten or non-functioning materials were removed. However, selected beams, pillars and the back yard have been preserved and repaired.
The rest of the original architectural elements of the home were left to create contrast with the modern style, making them stand out while maintaining their personality and beauty.
As for the façade, only minor changes were made, with the purpose of preserving the historical values ​​and traditions of Kyoto. However, traditional artisans were asked to repair and preserve certain elements.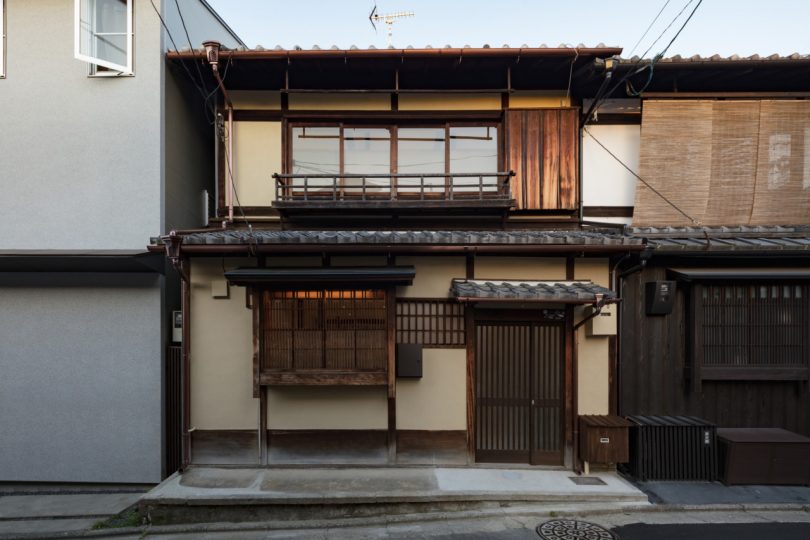 Photos by Keishin Horikoshi.