Jesolo Lido Beach Villa is an individually designed beach house designed to accommodate two brothers that share the home, yet still want privacy for them and their families.
Located in Jesolo Lido, Italy and designed by JM Architecture, this modern beach house is divided into two identical apartments in the middle.
This shared residence brings both families together for outdoor moments while ensuring privacy indoors during downtime.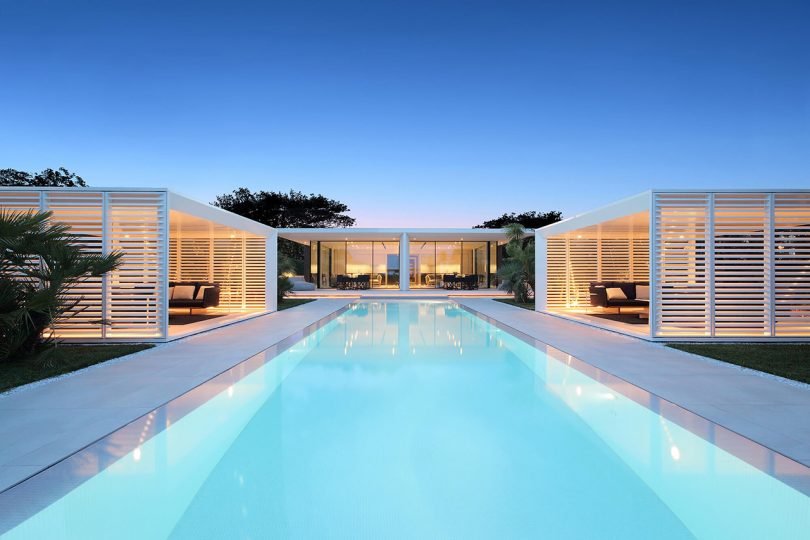 The natural landscape is welcomed by the main staircase, that leads up to the house and then to surrounding courtyards with common rooms.
A long, zero-edged pool has two symmetrical aluminum cabanas that provide shade from the sun on hot summer days.
Due to the home's narrow plot, the layout's available width is divided in two equal parts, allowing each unit to have access to the beach.
The twin apartments are identically furnished and they share the same symmetrical floor plan.
Both rooms are wrapped in glass to allow views and access to the outside through sliding doors.
For the basement's functionality, a fitness room was incorporated, equipped with a sauna, a whirlpool, an additional kitchen, a laundry room and guest areas. Large sunken terraces at both ends offer a private outdoor area.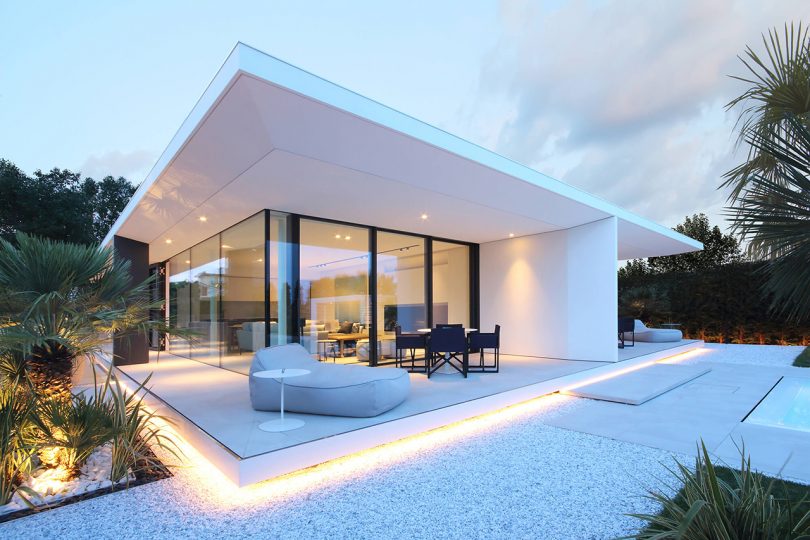 To assure extra privacy, three sides of the property have been surrounded by a high hedge, that helps block the view of neighboring houses, leaving the reamining side open to allow direct access to the beach.
Photos by Jacopo Mascheroni.